How to Unblock a Sink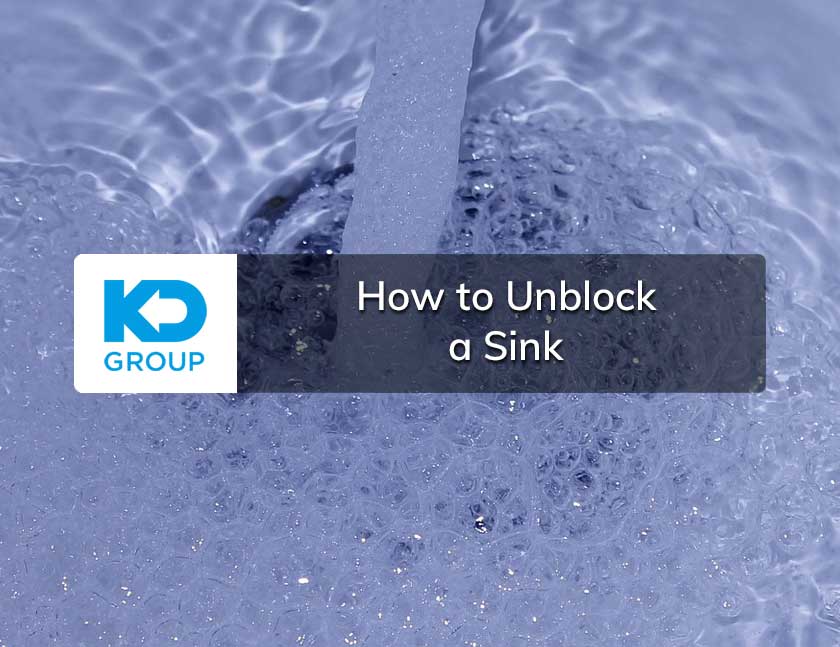 One of the most common problems in any household is to have a sink getting blocked.
Bathroom sinks often get blocked with soap scum and hair, while kitchen sinks end up getting blocked with food residue.
You may have started to hear gurgling sounds and noticed that there is a foul smell accompanied by slow draining water.
It is better to tackle the problem immediately rather than allow the blockage to get worse.
The following are some possible home remedies.
If however you notice there's a substantial blockage, or if none of these solutions work, then you are advised to contact a professional drainage company.
They can sort out the problem much more effectively.
Tools & Materials Needed
The following are some tools and materials you will need to try unblocking your sink:
Plunger (a cup-shaped one)
Baking soda
White vinegar
Soda crystals
Alka seltzer
Drain snake or wire hanger
Bowl or bucket
Old cloths and towels
A cup or beaker
Gloves
Hot water
Method 1: With a Plunger
Using the plunger is the most basic method to try unblocking a sink.
In more serious blockages this will not suffice, but it is always worth trying.
Start off by unscrewing the plug to be able to clean out any debris and grime that is present.
You may wish to put on a pair of protective gloves as this will probably be quite messy.
Use a limescale remover and a sponge or old cloth to give it a thorough cleaning.
Then, cover the plughole with water to create an airtight seal.
With a piece of cloth, block the overflow.
Then, place the plunger around the plughole and fill the sink with some lukewarm water.
Firmly but rather vigorously start to push the plunger up and down over the plughole.
This will create suction.
After a few attempts, check whether the water can flow more easily.
If not, there is still a blockage and you will need to resort to more thorough methods.
Method 2: With Baking Soda & Vinegar
You can try using a mixture of baking soda and vinegar to clear the blockage.
First pour some baking soda down the drain.
Then follow this with a cup of white vinegar.
You should start hearing a sizzling sound as the baking soda and vinegar chemically interacts.
Allow a few minutes and then wash down the mixture using hot water.
Method 3: With Soda Crystals
Another option is to use soda crystals.
These are a rather effective multi purpose cleaner.
Dissolve about a mug of soda crystals in boiling water.
Then, pour the mixture down the drain.
The soda crystals should help to dissolve the blockage if it's made up of grime and soap residue.
Pour more boiling water down the drain to clear it.
Method 4: With Alka Seltzer
Believe it or not, but you can try using some Alka-Seltzer tablets!
Or in case you have the powdered version, add a couple of teaspoons.
Wash them down with a cup of white vinegar.
Allow a few minutes and then pour boiling water down the drain.
Method 5: With a Drain Snake
If none of the above methods worked, you may want to be more thorough by trying to use a drain snake.
This is a simple but rather effective drain unblocking tool in many cases.
Feed the snake into the drain.
Be careful not to force it down as you do not want to end up causing any damage to the drain.
Gently push the snake until you cannot move it further down.
Start rotating it clockwise by using the handle.
In this way the snake should find its way into the clog.
As you rotate the snake's handle back and forth, the blockage should start to break up gradually.
Continue until you can feel that there is less resistance.
You may then carefully remove the snake and turn on the tap water to check whether the water is running more freely down the drain than it used to.
If not, you may wish to repeat the process again to try to remove any remaining blockage.
As an important side note, never rotate in an anticlockwise direction as you might end up unscrewing the pipe and cause a flood.
Method 6: With a Wire Coat Hanger
In case you do not have a drain snake, you could opt to use a wire coat hanger.
Simply straighten it out and gently push it down the plughole until you can feel the blockage.
Start to push the wire down so that you may manage to dislodge the blockage.
Method 7: Using Drain Unblocker
There are various drain unblockers that you can buy from most supermarkets.
Make sure to read the instructions on the bottle first.
Generally you will need to pour the entire contents of the bottle down the drain, and allow a specific amount of time for it to do its work.
Once the required time has elapsed, flush the drain with hot water and check whether the blockage has cleared.
Method 8: Call a Professional
If none of the above remedies worked, it's clear the blockage is more severe.
In such cases, you need to call a professional drainage company to deal with the problem.
You can put your mind to rest that the blockage will be removed in the most effective manner.
In cases where there may be ulterior problems, such professionals will be able to see to them fully.
In the majority of cases where none of the above methods worked at all, there's probably a more serious issue at hand.
So it's best to have the blockage fully investigated by a contractor who'll have the right tools and the experience necessary to handle it.
The u-bend will probably need to be inspected, and this is not a DIY job as you might cause damage along the way.
The plumber will unscrew the threaded caps on each side of the u-bend.
Water will inadvertently come out at this point.
The u-bend will need to be cleaned thoroughly, re-attached and sealed well.
The plumber will check if there are any leaks.
If that's the case, the u-bend and any pipes will need to be detached and reattached, or possibly replaced.
Conclusion
While homemade solutions and preventative methods can help to reduce sink blockages, always be careful.
Often it is best to resort to professional help to avoid any problems or inadvertently damaging the pipework.
Contacting a professional drainage firm will ensure the blockage is resolved fully and will prevent repeat occurrences.