Got a suspected leaking pipe?
No problem. Our expert team will find & fix it!
Acoustic Leak Detection Service
What is Acoustic Leak Detection?
A pressurised, burst, or deteriorating water pipe can sometimes cause water leaks into the surrounding ground.
These leaks can often be running for several months before being discovered, potentially leaving you with a hefty water bill and substantial water loss.
Luckily, these water leaks produce noise that drainage engineers can locate using professional acoustic leak detection technology to identify the exact position of the leak.
Two highly sensitive microphones are attached to the pipes and the noise is amplified using digital instrumentation.
This reduces any background noise and shows the engineers the precise time that the sound takes to reach the microphone, to calculate how far away the leak is.
This innovative piece of equipment can also improve the accuracy of the time taken if the engineer can input information on the length and diameter of the pipe.
Once identified, the acoustic leak detection system will create a visual graph pinpointing the location of the leak.
For help with leaking pipes, call us on 01622 919012 now.
Our Services
Water Leak Detection
Burst Pipe Repair
All Works Guaranteed
No Hidden Fees
20+ Years Experience
Fully Equipped Vehicles
2 Hour Response Time
Fast & Affordable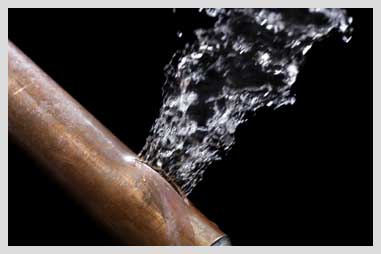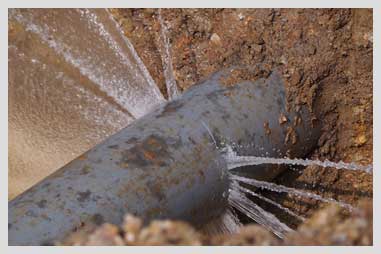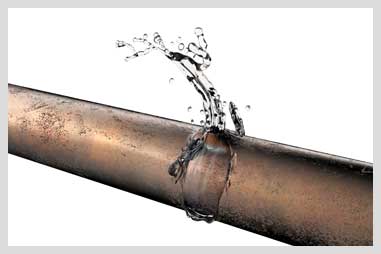 Did You Know?
Often large pipe bursts are quieter & have a lower frequency than smaller leaks, making them harder for engineers to identify.
Call in the experts on 01622 919012 to get your leaking pipes repaired.
Get Water Leaks Repaired Fast
Severe water leaks can cause significant problems underground by eroding soil, causing voids, and compromising the integrity of buildings without any water ever coming to the surface.
KD Drainage can quickly pinpoint a known leak when a problem is identified or can proactively search for leaks along a domestic water or fire system for a municipality or facility.
We use state-of-the-art acoustic leak detection equipment from Sewerin, using their Acoustic Leak Detection Set.
Once a leak is located, we carry most of the stock to excavate and repair at the time of the leak detection.
We are accredited to work on public highways with NRSWA training for all staff.
All water main engineers have also completed the Water Hygiene training allowing them to safely work on live water mains.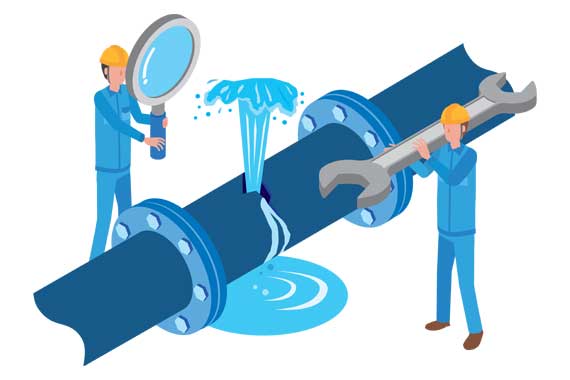 Why We Use the Sewerin Aqua Test T10
Typically, we use the AquaTest T10, an electroacoustic water leak detection with a ground and valve listening stick microphone.
Key features:
Electro-acoustic ground mic and listening value with digital wire-free headphones. Exceptional water leak noise amplification with high quality headphones. Interference noise reduction and noise frequency filter bands for operative safety. Strong makeup for intensive use outdoors in poor weather conditions. Digitally displays the water leak noise level and distance to aid in locating the leak.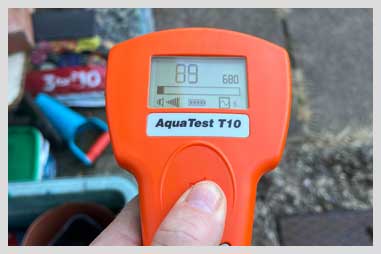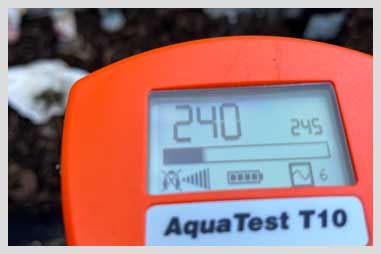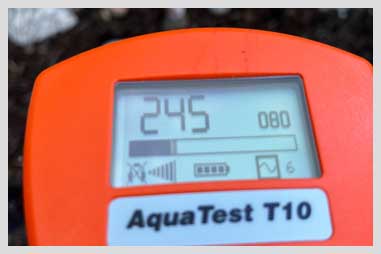 Which Solution Works Best For You?
We can offer you our solution packages and craft a resolution that works for you. These packages offer a cost-effective, trenchless alternative to digging up any groundwork.
We can support you, and aid in overcoming your drainage issues. We can help you avoid the vast costs that come hand-in-hand with water leaks using our acoustic leak detection technology, for a no-fuss experience.
To speak to one of our experts, visit our contact page or call us today on 01622 919012.
To find out more information on how acoustic leak detection works, watch Sewerin's video explaining how to locate water leaks using their Aquatest T10.