Drainage or Plumbing issue?
No problem. Our expert team will get it fixed, fast!
Drain Lining & Sewer Pipe Relining
What is Drain Relining?
Drain relining is the process of attaching a new drain lining to the inside of an existing pipe. This forms a protective coating that shields the existing pipe against cracks and other potential damage.
Drain relining is a cost-effective and no-mess alternative to traditional drain repairs. Our non-intrusive methods will ensure your drains are back to perfect working condition in no time and will remain free-flowing for years to come.
A repair to below ground drainage is a specialist job. Our trained technicians can replace damaged pipes and drains. Using our trenchless technology during the drain relining process, we take away the pain of having to dig up your newly laid drive or landscaped garden.
Here at KD Drainage, we offer our drain relining services to both commercial and domestic clients throughout Kent and London.
Drain Relining Method
First, we remove and clean any blockages from the pipe. A flexible liner impregnated with resin is pushed through the drain, whilst an airbag is also pushed through to mould the resin to the pipe. The liner is heated, and once cooled will mould exactly to the sides of the original pipe. Once the airbag is removed, it leaves behind a smooth new pipe inside the original. This method avoids the major upheaval and logistical nightmare of excavating and replacing pipes.
Drain Relining vs Drain Replacement
More Cost Effective
No Groundwork Required
Less Mess & Disruption
You can also look at our Localised Structure Repair (LSR) service if you are looking to reline a smaller pipe. With LSR, we tend to work with pipework with a diameter of 100mm to 450mm and a length of 1 metre. If your drain has a wider diameter and length than this, drain relining is for you. We offer both LSR and drain relining throughout London and Kent.
Contact Us
To get in contact with us, call today on 01622 919012. You can also request a free quote.
Follow us on social media: @kddrainage_and_asbestos on Instagram and KD Drainage & Asbestos on Facebook.
You can see our reviews, or leave us a review on Google Reviews.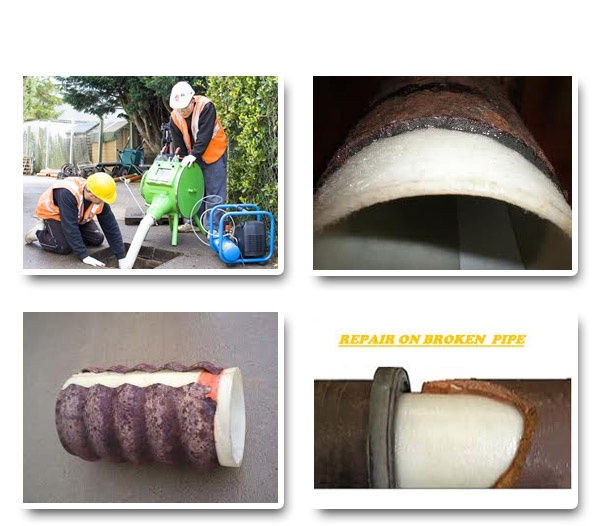 KD Drainage
No Excavation of Surfaces
Less Disruption & Downtime
Suitable for Diameter Ranges 100 to 1200mm
Able to Negotiate Bends & Offset Joints
Continuous Section – No Potential Weak Spots at Joins
All Types of Pipe Material Can Be Considered for Renovation
Lining Systems Available for Runs Containing Diameter changes
Lining systems available for runs containing diameter Changes
Runs of Up to 550 to 600 metres Relined in One Continuous Length
Increased Flow Rates
Prevents Tree Root Infestation