Drainage or Plumbing issue?
No problem. Our expert team will get it fixed, fast!
Cesspit Installation & Maintenance
Cesspit Specialists Across Kent & London
With over 20 years of experience, emergency callouts and cost-efficient solutions, it's no surprise that KD Drainage are one of the top trusted drainage companies throughout London and Kent.
We offer professional cesspit installation, servicing, cleaning, maintenance, and repairs to both domestic and commercial customers.
We install all types of foul drainage systems including septic tanks, cesspits, sewage treatment plants, soakaways, pump stations, soakaways and rainwater harvesting tanks to name a few.
If you have an enquiry about cesspit emptying, call us today on 01622 919012.
Our Services
Cesspit Emptying
Cesspit Installation
Cesspit Inspections
Cesspit Repairs
All Works Guaranteed
No Hidden Fees
20+ Years Experience
Cesspit Installation
If your property isn't connected to a main drainage system, you may need a cesspit or septic tank installed.
We install cesspits for domestic and commercial customers throughout London and Kent.
Here at KD Drainage, we offer a full, reliable design and installation service at a cost-efficient price.
We carry out site assessments, CCTV surveys and percolation tests to determine whether a cesspit is the right fit for your household, or whether you may need a septic tank or sewage treatment plant.
KD Drainage also offer the installation, maintenance and repair of sewage treatment plants and septic tank installation.
Our engineers will advise you on the type and size of the plant that you need.
Our cesspits can be installed in any environment due to their versatility and can withhold corrosive substances.
Newer cesspits tend to be made from fibreglass, however older models are typically made from brick or metal.
If you already have a cesspit installed, you must ensure it is emptied regularly by a registered waste carrier, such as KD Drainage.
This it to ensure that it does not cause any health hazards such as the flooding or leaking of wastewater.
If your cesspit is in bad condition, the Environment Agency or local council can enforce replacement or repairs, so it is important that you keep on top of this.
If you are installing a new cesspit, you will need planning permission and the approval from building regulations.
If you own a cesspit and wish to upgrade this to a septic tank or sewage treatment plant, call us today on 01622 919012.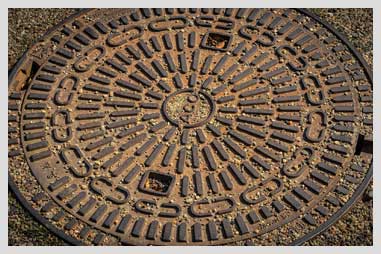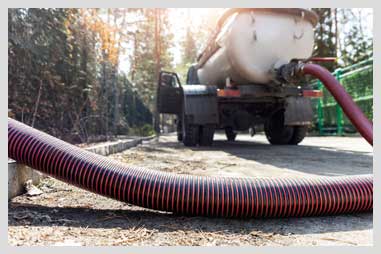 Cesspit Maintenance & Repairs
At KD Drainage, we utilise our 20 years of experience to provide you with a thorough and reliable service including the installation, replacement, and maintenance of your cesspit.
For many homeowners, the thought of having to maintain your cesspit can be daunting and overwhelming.
That's why KD Drainage offer affordable, cesspit maintenance and service contracts for both domestic and commercial customers.
Our engineers will inspect the condition of your cesspit from the inside of the tank as well as the cesspit covers to ensure that these are airtight and are not letting in any rainwater.
When carrying out maintenance checks on your cesspit, we will carry out a survey to ensure that everything is working as it should be and is fully-functioning.
From this survey, we can also identify any problems and offer a quote for remedial repairs.
It is common for fats, oils, grease, and hair and soap scum to cause blockages in septic tanks and cesspits.
If these are not maintained, this can cause long-term damage.
If you wish to upgrade your system to a septic tank or sewage treatment plant, call KD Drainage today.
One of our specialist and friendly engineers will talk you through the process and answer any questions you may have.
If you own a cesspit, there are measures that you can take to help with general maintenance:
Remove the scum and wastewater from your cesspit in regular intervals.
Have annual maintenance checks and services carried out by our specialised engineers so we can fix any issues straight away, reducing any long-term issues. We will provide you with the best solution in your circumstance.
Only flush body waste and toilet paper down your toilet- avoid flushing sanitary towels, baby wipes or fat.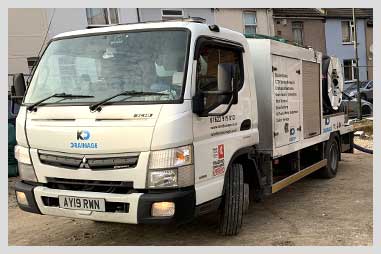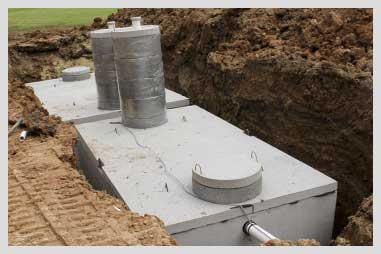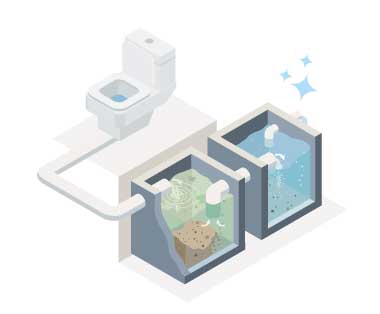 Cesspit Emptying & Cleaning
At KD Drainage, our team of experienced engineers can empty any size cesspit for both commercial and domestic customers, including agricultural properties.
We will not be beaten on our price and offer regular, cesspit clearance plans at competitive prices.
Our engineers are qualified to carry out cesspit clearances in line with health regulations such as the Health and Safety Act.
We provide high-quality service with minimal fuss and collect waste from all types of sewage tanks.
Dependent on these factors, your cesspit may need emptying monthly, quarterly, or yearly.
It is vital that your cesspit is emptied to avoid the build-up of waste, blockages, and eventual flooding, leading to costly damage.
We can clear your cesspit at a time that suits you! We are available to help you 24/7 and offer emergency callouts.
Our services include:
Cesspit Clearance
Cesspit High-Pressure Jetting
Cesspit CCTV Surveys
Cesspit Inspections
After collecting the sewage and wastewater from your cesspit, we offer high-pressure water jetting services to ensure your cesspit is left in a clean condition.
We also offer cesspit CCTV surveys and a service to pinpoint any issues or problems that may need remedial attention.
A service includes a full clean, jet washing and advice on cesspit repairs, and can be carried out alongside cesspit emptying services.
After the CCTV survey, service or cesspit emptying procedure has been carried out, KD Drainage will offer a solution to any problems at a competitive rate.
KD Drainage are a reliable licensed waste carrier with unbeatable prices and emergency callouts.
In the drainage field, naturally occurring aerobic bacteria (also known as waste-degrading bacteria) break down any remaining waste, allowing the water to be naturally replenished.
A septic tank is a much more advanced cesspit. Similar to a sewage treatment plant, a septic tank is used to treat wastewater and sewage through biological decomposition.
Septic tanks can be installed in households, as well as installed in commercial buildings to treat wastewater from kitchens and bathrooms.
Put simply, a septic tank is a rectangular watertight container that contains two compartments, separated by a wall, and is installed underground.
Septic tanks are typically installed in rural areas.
This is because in cities and towns wastewater is usually transported and dealt with by a sewage system that is maintained by a local water company.
A septic tank is made up of two chambers.
The first chamber is typically known as the 'settling chamber' and receives wastewater from an inlet pipe. In this chamber, lighter solids, oils, and grease (also known as scum) float to the top of the water.
Sewage waste is drawn to the bottom where this is broken down by natural bacteria.
The remaining liquid flows into the second chamber, and then out of the tank into a drainage field.
The solid waste left at the bottom of the septic tank needs to be removed periodically as part of general maintenance by a registered waste carrier, such as KD Drainage.
Both septic tanks and cesspits collect wastewater and sewage and hold this.
With a cesspit, there is no processing or treatment to the sewage.
However, septic tanks use a simple treatment process that allows the water to leave the tank.
In contrast, cesspits cannot filter any waste as they are lined with cement and stone, and so can contaminate the surroundings if not emptied regularly.
There are no outlets in a cesspit, meaning the waste remains in the tank, however there is piping to release the gases that build up over time.
Cesspits require emptying more often than septic tanks and are frequently seen as a temporary sewage system.
In some instances, cesspits can be fitted with an alarm that notifies the owner when the tank is at its maximum capacity and needs to be emptied.
However, this must be done by professionals, such as our engineers, as the cesspit will release hazardous gases when the lid is lifted.