Need a thorough drain survey?
Our expert team will give you peace of mind!
Home Buyers Drain Surveys
A home buyers drainage survey, sometimes referred to as a drain survey or drainage inspection, is an assessment conducted on residential properties to evaluate the condition of the drainage system.
Its sole purpose is to identify any potential issues or defects within the drainage infrastructure, such as blockages, leaks, or structural problems.
This type of survey is typically performed before purchasing a property to ensure that the drainage system is in good working order and to prevent any unforeseen problems or costly repairs, prior to purchasing the home.
In recent times home buyers drain surveys have become common place across the UK and Ireland.
Building surveyors now recognise the true importance of these surveys and advise clients buying domestic homes and commercial buildings to ensure that they have a drainage survey carried out by a fully certified drainage surveyor.
KD Drainage
High Pressure Jetting
Burst Pipes
All Work Guaranteed
No Hidden Fees
20+ Years Experience
Fully Equipped Vehicles
2 Hour Response Time
At KD Drainage all of our engineers ensure every client has a concise, professional, and trustworthy home buyers drain survey.
Our reports satisfy all parties including solicitors for CON29DW's (Water Searches), and are WRC approved.
Our engineers are highly trained and qualified in their field of expertise.
We only use state of the art equipment and report generating which give the customers all the details and correct information required.
We're fully accredited with CHAS, Safe Contractor and several other Health and Safety accreditations.
With over 20 years of experience, we have the expertise to offer a range of solutions to help you with every type of drainage and pump problem.
We offer home buyer drainage surveys throughout the South East and are committed to helping our customers any time of day, offering our services 24/7 with out of hours emergency call outs.
Our professional and skilled drainage engineers are specialists when it comes to drainage problems and can resolve any issue under any circumstance and commit to a 2 hour response time.
Who Needs a Home Buyers Drain Survey?
Typically, many mortgage lenders as well as insurance companies request to see a drainage survey.
Insurance companies often find themselves covering defective drainage systems as they are unaware of the true condition, therefore, a growing number request a full home buyers drain survey prior to offering cover.
Additionally, buyers are often left in the dark about the condition of drains which can often be in a very poor state.
Many home buyers may not be aware that they require a survey report that provides the above information, or that it's extremely important for the approval of their mortgage and insurance.
Furthermore, water companies could be forewarned about defects on their assets identified using a drainage survey, saving time and money on repairs, and preventing the buyer from inheriting problems.
Therefore, if you're buying a new home, particularly an older property or one with a complicated drainage system, a homebuyers drainage survey is highly recommended.
Those that typically require this type of survey include:
Homebuyers: our surveys provide home or first-time buyers a complete assessment of the drainage system's condition, allowing you to make informed decisions about the properties' purchase.
Property Investors: KD Drainage's homebuyer surveys also benefit property investors in identifying the overall condition of the drainage system and assess any potential risks or maintenance costs associated with the property.
Older Properties: older properties typically have outdated drainage systems that are prone to issues and deterioration. Therefore, our surveys will aid in identifying identify any existing problems, in which we provide maintenance programmes to upgrade your system.
Properties in Flood-Prone Areas: properties located in flood-prone areas should have a drainage survey to help assess the property's vulnerability to flooding and the potential impact on its drainage system, preventing long-term damage to your property in the long-run.
What Does a Home Buyers Drain Survey Involve?
One of our specialist engineers will arrive onsite to complete the required survey.
Afterwards you will then receive a WRC-approved (Water Research Council) CCTV report including a site plan which identifies the location of your drains and drainage system. Once carried out, we can offer you a quotation for any recommended work that may be required or discuss future steps.
Benefits of a Home Buyers Drain Survey
There are plenty of benefits to conducting a homebuyer's survey. These include:
Identifying Issues & Remedial Work: A homebuyer's survey helps uncover any defects, damages, or structural issues in the property that may not otherwise be visible. Identifying these problems early on can save you from expensive repairs in the future, allowing you to act and take remedial action straight away.
Peace of Mind: Our homebuyers surveys allow you to better understand your property's and its drainage systems overall condition. This knowledge provides peace of mind, particularly if you are a new homebuyer or investor, knowing that you're making an informed decision and are aware of any potential risks or liabilities associated with the property.
Awareness of Future Expenses: A homebuyer's survey not only reveals existing issues but also highlights any potential maintenance or repair work that may be needed in the future. This information allows you to plan accordingly, ensuring you're prepared for any upcoming expenses associated with the property.
Insurance & Mortgage Requirements: When purchasing a new home, many insurance providers and mortgage lenders may require a homebuyer's survey before providing insurance or approving a mortgage loan. Having a survey report can satisfy these requirements and facilitate the insurance and mortgage approval processes.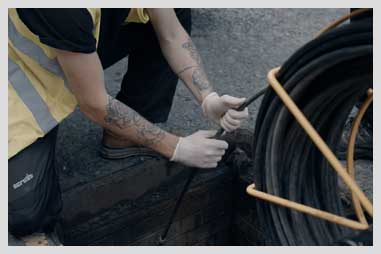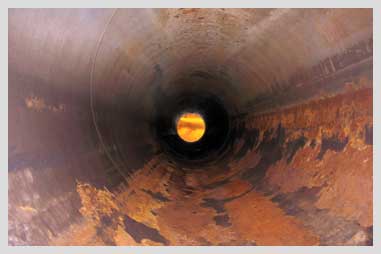 What Will My Drain Survey Report Include?
When we carry out your drainage survey report, you will receive a comprehensive report covering:
The drainage system's condition
The identification of any misconnections
Drainage system ownership and responsibility identification (your system may be owned privately or by a water company)
Drainage mapping (this is a drawing that maps the drainage system's locations and components)
Detection of vermin/rat infestation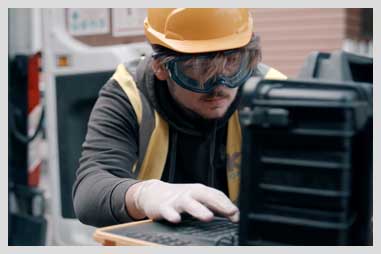 How Much Does a Home Buyers Drain Survey Cost?
Our normal price for a home buyers drain survey is £290.00 + VAT. The only circumstance that changes the cost is the size of the property - the bigger the house, the higher the fee.
A drain survey on a standard three-bedroom property would normally take two hours to complete. However, in most cases the drains will need to be cleaned using high pressure water jetting. This would typically take one hour.
The rule of thumb is to add on additional hour per extra bedroom. For example, a five-bedroom property can take up to five hours to jet clean and survey. Larger properties and commercial and industrial buildings will take longer to clean and survey, which will be reflected in the cost.
These are also subject to full drainage surveys.
"The entire process was smooth from start to finish. The office staff were extremely helpful and the engineers that came to carry out the survey explained everything. The report we received was very thorough and provided us with the information needed for our mortgage lender. Overall very pleased and would highly recommend"
---
"Engineers were very knowledgeable when they came to visit my home. Report covered everything it needed to and we were very pleased with the service. Was also reasonably priced for my 3 bed home".
---
"I decided to have a home buyer drainage survey carried out on a property I had just bought. I found KD Drainage on Checkatrade and decided to use them. They made the job look easy and provided a full report including CCTV footage of the drains and a quotation for the recommended work. I then used them to fix the issues identified. Very happy with the service provided, they helped make the process seamless".
My Surveyor Recommends a Home Buyers Drainage Survey- Is It Worth It?
A property surveyor may recommend a drainage survey for a number of reasons. From a homebuyer and surveyor's point of view, a homebuyers drainage survey is definitely worth it.
Most RICS building surveyors do not carry the equipment to carry out an in-depth survey meaning everything else can be properly inspected apart from the drainage system.
Our equipment helps detect hidden problems that aren't visible to the human eye and may cause expensive long-term damage.
Property surveyors will recommend a drainage survey so that you're fully aware of the condition of your drainage system and any work that needs repairing. You will receive a report on the structural integrity of your house, provided by the surveyor, alongside a drainage report supplied by professionals such as KD Drainage.
What's a "Look See" Drainage Survey?
A "look see" drainage survey offers a different alternative to a full CCTV drainage survey and is simply a basic visual inspection of the drainage system of a property. Whilst this is a more cost-effective method of inspecting your drainage system, it doesn't involve extensive testing using specialised equipment. This therefore comes with its limitations, as any hidden or underlying issues may not be identified using visual observations.
We may recommend that we conduct a more thorough investigation using state-of-the-art technology, or a full CCTV drainage survey to gain a more detailed understanding of the drainage system's condition.
Typically, during a "look see" drainage survey, a surveyor will visually inspect the accessible parts of the drainage system, including drains, pipes, and manholes. We would check for any visible defects including signs of blockages, leaks, corrosion, or structural damage, recommending the work required to repair and maintain your drainage system.
What Do I Get With a Full Drain Survey?
At KD Drainage, our full drainage surveys include an onsite inspection that investigates the drainage system's overall structure through mapping the system and identifying any misconnections. Our engineers will also investigate the potential for vermin/rat infestations as well as identifying who is responsible for the drainage system (i.e., the homeowner or water company). Additionally, it includes a full CCTV drainage report and a quotation for any remedial work.
However, it is important to note that we offer various types of homebuyer drainage surveys, ranging from basic visual inspections to more detailed CCTV survey reports. The survey that you choose can depend on factors such as the age of the property and the budget. For example, 'look see' drainage surveys are a visual inspection of the system and is cheaper than a full, internal CCTV survey.
If you need help identifying which homebuyer drainage survey is the most suitable for you, call us today on 01622 919012 to speak to one of our friendly experts directly.
Is This Drain Survey Only For Homebuyers?
No! KD Drainage's homebuyer surveys are targeted toward homebuyers and property investors alike. Additionally, they are for owners or potential investors of older residential housing or homes in high-risk flooding areas. If you have any questions or concerns regarding this, give us a call on 01622 919012 and one of our friendly specialists can discuss this with you further.