Drainage or Plumbing issue?
No problem. Our expert team will get it fixed, fast!
Combination Tankers
What is a Combination Tanker?
A combination tanker serves a dual purpose and is a specialist piece of machinery that combines both powerful jetting and vacuum suction to clear and clean any drainage system.
Like a traditional vacuum tanker, combination tankers have a vacuum system to suck up liquids and sludges, however, it is also equipped with a high-pressure water jetting system.
The water jetting system provides a powerful stream of pressurized water, which is used for removing debris, grease, and other blockages from pipes, sewer lines, and drainage systems.
Combination tankers are versatile and efficient, as they can perform both suction and jetting operations, making them suitable for a wider range of tasks, including cleaning and maintenance of sewer systems and industrial equipment.
For all combination tanker enquiries, call us on 01622 919012.
Our Services
3.000 Litres Water Tank
Fully Radio Remote Controlled
Secure, Shuttered Storage Space
Mechanical Tank Level Indicator for Waste Water
All Works Guaranteed
No Hidden Fees
20+ Years Experience
How Combination Tankers Work
The combination tanker is a specialised vehicle that integrates two essential functions: vacuum suction and high-pressure jetting.
This combination allows it to perform a wide range of cleaning and waste removal tasks efficiently.
Here's how a combination tanker works:
The combination tanker is equipped with a powerful vacuum system similar to that of a standard vacuum tanker, consisting of a vacuum pump that creates a pressurised environment inside the tank.
The vacuum system is connected to a nozzle, which once turned on, pushes the liquid, sludge, or waste material into the tanker through the suction hose.
The pump operates pneumatically (by the use of air pressure and vacuums) and sucks up the waste material from where it is being stored into the tank of the truck using hoses and valves.
Unlike in a standard vacuum tanker, a combination tanker is equipped with a high-pressure water jetting system comprising of a water tank, a high-pressure pump, and hoses with nozzles.
The high-pressure pump pressurizes the water, which is used to clean surfaces, remove blockages, and dislodge debris in pipes, sewer lines, and other areas.
By combining vacuum suction and high-pressure jetting, the combination tanker offers versatility and efficiency in cleaning and waste removal.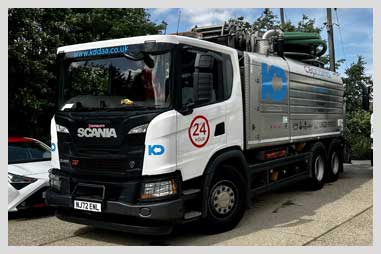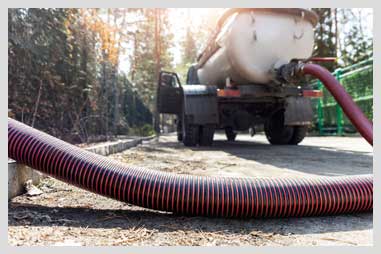 We have combination tankers capable of removing all unwanted sewage and waste within both commercial and domestic properties.
We remove all types of waste including sewage, gully waste, fat, grease, and sludge, and residue from pump stations.
Our state-of-the-art combination tankers also clear all types of blockages including the removal of wet wipes and sanitary towels.
We guarantee to remove all waste and remove this from your property leaving your drains and gutters free flowing.
We offer full maintenance programmes and contracts, so you can ensure that your drains and sewers remain clear all year.
On site, our engineers will fully clean and check all internal and external pumps and drains, ensuring that these are fully functioning and clean.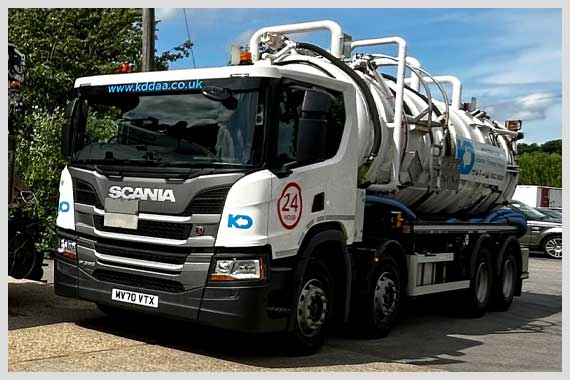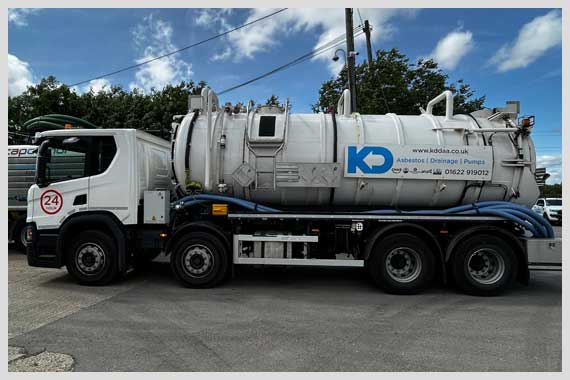 Our Services
We offer a range of combination tanker services. We have the capability to tackle any job no matter how big, and work with domestic and commercial clients across the UK.
Maintenance programmes for all pumping stations including sewage and wastewater systems.
Removal of debris including silt, grease, fats, and roots from all drainage systems.
Sewage removal, including the clearance of cesspits, septic tanks, and portable toilets.
Flood removal.
Emergency combination tanker services.
Waste removal from sewers, gullies, aco drains, pump stations, agricultural ditches and more.
Removal of waste including animal and livestock waste as well as liquid faeces.
Removal of contaminated liquid from construction sites.
The emptying of ponds, pits, and ditches.
Efficient transfer of sludge from wastewater treatment sites to sludge treatment sites.
Mass transfer of liquid waste removal to disposal sites.
The cleaning and descaling of all systems including drainage chambers, pump pits, grease traps, tanks, sewers, gullies, aco drains, channel drains and more.
Removal of sludge and silt from restricted areas.
Our tankers have the ability to remove and transport all liquid waste produce (including hazardous material) from drains, pits and ditches to name a few.
They are fitted with high-capacity hose reels and powerful vacuum suction.
They are also fitted with the latest and best technology to gather any data on the vehicle's performance and act as a pre-warning for preventative action.
A versatile combination jetting and suction unit, Cappellotto's CapCombi 2600 CL meets the high demands of industrial and domestic applications.
Its compact design on a 4.15 meters wheelbase disguises an impressive overall capacity of 15,100 litres (10,000 debris and 5,100 clean water split) that allows for maximum manoeuvrability whether in an urban or industrial setting.
Standard across all units is an impressive blower with 1,661 CFM output to enable the suction of product from significant depths or distance, and a high-pressure jetting pump delivering 73 gpm at 2,465 psi.
The CapCombi 2600 CL is designed to do the heavy lifting.
Designed with the operator's safety and convenience in mind, the unit sports a 270° rotating boom extendable to 4.5 meters that holds 20 metres of 5" vacuum hose.
Integrated into the boom design is 160 meters of jetting hose that rotates along with the boom throughout its working area.
Its radio remote control system allows full command and control of the vehicle from a distance, so operators are not forced to split their attention between the control panel, located at the back of the vehicle, and their job.
Thus, our engineers are able to control the unit while monitoring the progress of the job at hand.
Recognising the importance of trying where possible to minimise any impact on the environment and delivering fuel savings, the vehicle is fitted with a remote stop/start function, both on the control panel and the radio remote control handset.
This enables the operator to engage and disengage the engine without disengaging the PTO, thus removing the need to leave the vehicle running for short periods when not in use.
Furthermore, unlike traditional vane pumps that require the continual replenishment of oil due to it being discharged into the atmosphere, the blower is not a total loss system.
This significantly reduces the amount of oil used as the oil in the blower is replaced infrequently and is dependent on usage.
Our combination tankers allow us to perform various tasks, including the cleaning and maintenance of sewer and drainage systems.
It can allow us handle waste removal and disposal in the most efficient and reliable way, such as collecting sewage, industrial waste, and cleaning out grease traps.
We work hard to meet all of your drainage requirements in the most cost-efficient way feasible, whilst measuring and tracking in real-time the suction and deep lifting process.
With over 25 years of experience and a proven track record, our combination tankers provide reliable solutions for the safe disposal of materials, so you know you are in safe hands.
Call us today on 01622 919012 or email info@kddaa.co.uk.
1Can combination tankers handle wet and dry materials?
Typically, the materials that our tankers vacuum have to be a liquid. However, our combination tankers have the ability to water anything down via their integrated jetting or wash-off hose. Therefore, anything that we can turn from dry material into liquid can be extracted and removed.
2What are the applications of combination tankers compared to vacuum tankers?
A combination tanker is similar to a vacuum tanker but serves a dual purpose. Both tankers are types of specialised vehicles used for transporting liquids, sludge, and waste from both domestic and commercial sites. However, they have different functions and features. A vacuum tanker uses a suction pump to extract liquids, sludges, and hazardous or non-hazardous waste material. Whilst a combination tanker also has this function, it also has a jetting system used for cleaning purposes. We also own a range of vacuum tankers. Visit our
vacuum tankers page
to find out more information on the services we provide.
3How is high-pressure jetting used in combination tankers?
The high-pressure jetting systems within a combination tanker has many purposes. When collecting waste material, it can be used to loosen and dislodge debris using the jet washer, allowing the vacuum system to efficiently extract and collect the material. Additionally, the high-pressure water jetting system is highly effective in clearing blockages caused by grease, sludge, roots, and other materials in sewer lines and drainage systems. The force of the water can break up the obstructions, allowing the combination tanker to remove the debris using its vacuum system.
4What safety measures should be taken when operating a combination tanker?
Operating a combination tanker requires adherence to safety protocols to ensure the safety of the operator, the public, and the environment. Therefore, proper training and use of personal protective equipment (PPE) are essential when handling potentially hazardous waste materials. Additionally, serious safety measures need to be implemented when disposing of any waste material for many reasons including protecting the environment, public health and safety, and UK regulatory compliance.