How to Clear a Blocked Drain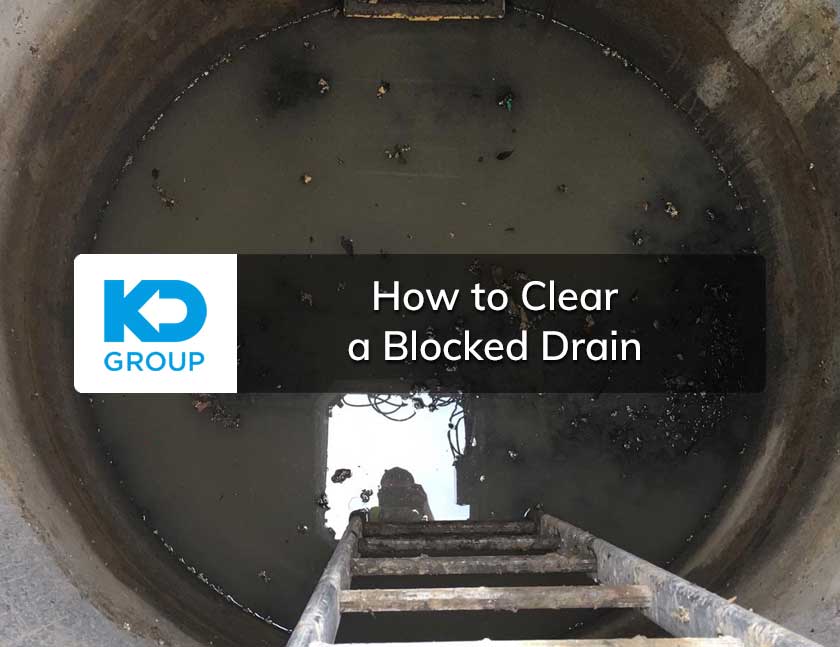 If you've been noticing that your kitchen or bathroom sink has been draining more slowly than usual, then your drain is most probably blocked.
You might also have ended up with standing water in the shower, or smelling foul smells.
These are also signs there's a clog in the drain that needs to be tackled as soon as possible.
The following are some things you can try out to solve this problem.
How Drains Get Blocked
Drains can get blocked quite easily as a result of carelessness.
Not taking certain precautions to prevent things from making their way in drains will often result in a blockage.
Foreign objects might end up being thrown down the drain by kids, or if they fall in.
These could get lodged in the u-bend, thus resulting in a blockage.
However, drains can also get blocked as a result of everyday use.
For instance, toiletries such as sanitary products, nappies and wipes should never be flushed down the drain as these will easily lead to a blockage.
In kitchen sinks, it is very important to avoid throwing any cooking oil down the drain.
Oil is very viscous, and it will gather and clump up with other food residue and debris in the drain, resulting in a clog.
Certain food scraps such as coffee grounds should also be avoided.
In bathrooms, soap is one of the main culprits of blocked drains.
While liquid soap does not tend to cause blockages, solid soap residues can easily get lodged in pipes.
If they are not that small they will need some time to break down.
And if these are regularly making their way into the drain, there will eventually be a build up.
Another problem is hair.
When washing your hair, several strands will make their way in the drain.
When they get mixed with other substances, such as soapy residue and other debris, often a blocked drain can result.
If you use cat litter you need to be very careful that it never enters the drain as it can easily lead to a blockage.
Cat litter naturally clumps up when it's exposed to water.
Should this take place within the drain, it will almost certainly lead to a clog as it will expand and block everything up.
Blockages may also result when minerals such as calcium build up in the pipes.
Over time this results in a constriction, which makes it rather easy for blockages to form.
It is also worth noting that natural debris could have made its way in outdoor drains.
This could include leaves, twigs, dirt and grit which can easily fall in the drain if there are no gutter guards to keep them off.
Household Ingredients
These are some remedies that only involve household ingredients which everyone has tucked away in their cupboards.
These simple ingredients however can work miracles to unclog blocked drains, as long as there aren't clogs which have been caused by large amounts of grease, fat and oil.
Baking Soda & Vinegar
A common option is to mix baking soda with vinegar.
Start by pouring hot water down the drain.
Then, follow this up with equal parts of baking soda, and then with vinegar.
Cover up the drain and allow around half an hour.
The chemical reaction between baking soda and vinegar will lead to corrosive action on the blockage, and it should manage to break it down.
Then pour more hot water to hopefully clear the clog.
Baking Soda & Salt
Another alternative to the above is to use baking soda and salt.
Salt is another commonly used ingredient to unclog blockages in drain because it has antiseptic and abrasive properties.
Thus, when it is poured down a clogged drain it will be scrubbing away at the pipes and also absorb the bacteria in the blockage.
Pour equal parts of baking soda and salt down the drain.
Allow 20 to 30 minutes, and then pour hot water down the drain.
Vinegar, Salt & Lemon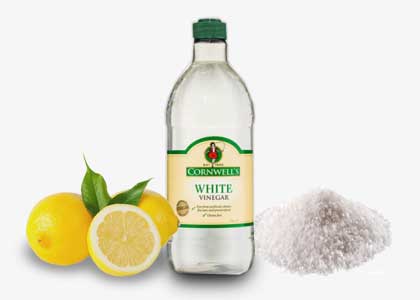 You may opt to use vinegar, salt and lemon.
Mix equal parts of salt and vinegar in a bowl.
Then add half as much lemon juice.
Pour this mixture down the clogged drain and let it sit for 20 to 30 minutes.
Afterwards, pour hot water.
Salt & Boiling Water
A slight variation to the above options is to use salt with boiling water.
Pour at least half a cup of salt in the drain, and then follow it up with hot water.
After half an hour, pour more hot water.
Be careful when handling boiling water, as it could melt plastic pipes.
Caustic Soda
Caustic soda, or sodium hydroxide could be used.
However it is very important to handle this chemical with great care as it could cause chemical burns.
Thus make sure to put on gloves and eye protection if you opt for this method.
Pour around ¾ gallon of cold water in a bucket.
Then add three cups of caustic soda.
Mix well using an old wooden spoon.
You will notice that the mixture will start to fizz and heat up.
Pour it carefully into the blocked drain and leave it for around half an hour.
Then, flush the drain with boiling water.
Clothes Hanger
Try straightening out a clothes hanger.
The aim is to create a hook at one end, so that when you insert it in the drain it will be able to fish out the obstruction that is responsible for the blockage.
The main idea is to try to pull out whatever is causing the clog.
This could be food residue, hair and anything else that is stuck in there. Once you remove as much as you can, run hot water down the drain to clear it up.
Drain Snake
A drain snake can also be used to get rid of clogs in drains.
This basic but rather effective tool can be found in local hardware stores.
It is basically a long, flexible metal rope, and it has a spiral end at the end.
Plunger
The plunger is a simple but effective way to clear blocked drains.
The pressure that is exerted by the plunger can often help to dislodge the blockage.
Make sure that you create a good seal around the plug hole.
Wet & Dry Vacuum Cleaner
If you have a wet and dry vacuum cleaner you could try to use it so as to suck out the obstruction in the drain.
Set the vacuum cleaner to the wet setting, and place it over the plughole.
Make sure to cover up the vent to prevent a mess.
When it is switched on it will create a tight seal between the clogged drain and the vacuum, and this pressure should help to remove the clog.
Professional Drainage Company
In most cases it is best to seek the assistance of a professional drainage company.
Being specialists in this field, they will have the necessary experience as well as tools to resolve the problem quickly and effectively.
CCTV Drain Survey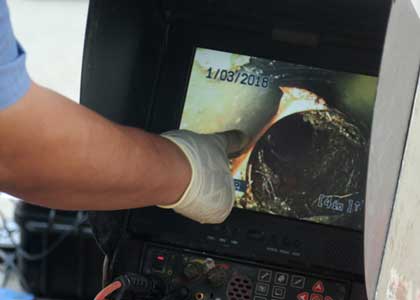 CCTV drain surveys are often used to identify the location of the clog.
Such a survey will also provide more information about the extent of the blockage.
Appropriate action can be taken without wasting time using less effective methods.
A camera is inserted along the drain by means of a tool that is similar to a drain snake.
Via the camera, CCTV footage can be obtained and the severity of the clog can be ascertained.
High Pressure Jetting
Drainage companies often use high pressure jetting to clear drains.
Hydro jets make use of sharp bursts of water which generally manage to remove any clogs from the pipes.
The intense burst of water will remove the accumulated debris from the pipes quite easily.
Sometimes this method is also substantiated with the use of other drain blockage removal techniques if there are more clogs further down the pipe.
However in most cases the bulk of the blockage is removed by hydro jets.
Drain Lining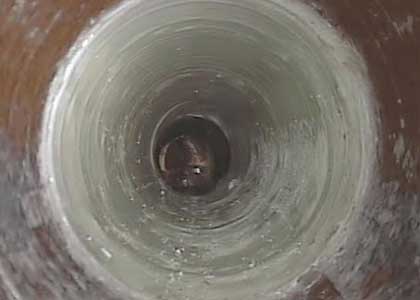 If the blockage has been left in the pipes for a rather long time, then there could be damage in the pipes.
As a result drain and pipe relining will be required.
This is an effective alternative to having to replace the pipes.
Relining is carried out by using resin once the blockage has been removed.
Conclusion
Getting blocked drains is quite common.
While they may be overlooked for some time, it is important to avoid ignoring them as the problem is bound to get worse.
Blocked drains can lead to various kinds of damage, and they might also lead to health problems.
It is therefore important to act immediately if you notice any foul smells, gurgling sounds, and slow draining water.
If none of the above home remedies work, it is important to seek professional assistance to make sure that the blockage is removed correctly and safely.