Covid-19 Cleaning
COVID-19 Cleaning & Decontamination Service
Our product kills 99.999% of Bacteria including COVID-19 and MRSA and is tested to BS EN 1276: 1997.
This product is designed for cleaning all environments including Offices, Bars, Restaurants & Kitchens and be used on all surfaces such as desks, tables and chairs, work surfaces including glass, aluminium, stainless steel, rubber ceramic, plastics and tiled surfaces.
Using Hazmat Suits, we apply the product by a mist spray method ideal for public places.
If you suspect that your premises have been infected with Coronavirus. please contact us. We will ensure all areas are clean and the premises are Left in a good hygienic condition ready for the return of your employees and members of the public.
For more information please call us on 01622 919012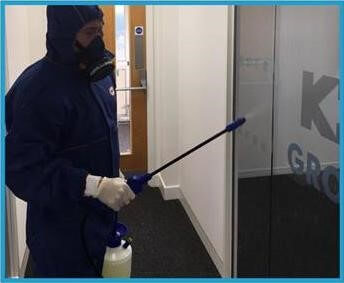 Kent Drainage
High pressure jetting
Burst Pipes
All works guaranteed
No hidden fees
20+ years experience
Fully equipped vehicles
2 hour response time